Some awesome giveaways for
the beginning of this week
.
Oh Jaz and Teddy you have done it again! look at those lovely mugs and napkins..
October Farm
Teddy's Treats Give away
Keep an eye out for Farm Girl Cat's next Giveaway this week
http://farmgirlcat.blogspot.com/
I pray for the healing and anticipate return of
Mrs. B.
and the continuation of her
February blog party.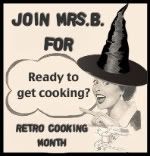 Upcoming events:
Now this promises to be both challenging and a Blast too!
Domestic Witch"s
Random Acts of Kindness March 2010
A new sort of giveaway .

Good luck and have fun!
( Can I just say kidney stones are a killer)
be back on as soon as I can ..
Blessings all
Ma Fey